CONSULEGIS Autumn Conference 2016 Shanghai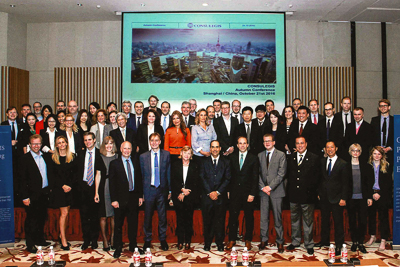 David Pandt | Communications | Horizons China
When it comes to today's transnational business environment, professional cross-border relationships are more important than ever
On 20-23 October, Horizons participated in the CONSULEGIS Autumn Conference 2016 held in Shanghai. CONSULEGIS' conferences take place twice a year in different global cities. They serve as a collegial event comprised of professional presentations and workshops on topical legal issues, as well as provide a unique opportunity for networking. The Shanghai conference, held at Andaz Xintiandi, drew more than 120 participants representing more than 40 firms from around the world.
CONSULEGIS is an international network of independent law firms, in-house lawyers and related professional advisors whose mission is to provide its members with legal resources for their clients around the globe. The group includes members from more than 45 countries and 150 cities around the world. For more than a decade, its' well-attended conferences have taken place in a number of global cities such as Cape Town, Munich, Istanbul, Hong Kong, Guadalajara, Brussels and Barcelona stretching all the way back to 2004.
A number of key topics related to global legal and business issues were addressed at the Shanghai conference. Among them included China Direct Overseas Investment, the marquee topic, wherein horizons regional Partner Roberto Gilardino spoke on the cross-cultural nuances related to China-based investment activities. In contribution to the discussion, Mr Gilardino emphasised the dispelling of myths and misconceptions related to investing in China, and put great importance on businesses and their advisors "thinking well beyond 'standard formalities', and taking into account cultural nuances and the untold importance of aligning one's investment objectives with the 'greater good' of the country."

Horizons presenters and participants share their insights, serving to dispel China misperceptions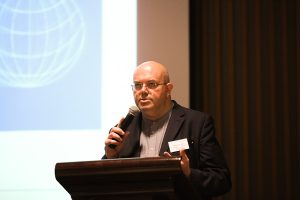 Input from Horizons professionals was spread across the conference with specialist group workshop input on China corporate structures and taxation provided by regional partner Lucia Myriam Netti  and Du Lingjun, Horizons finance team manager, respectively; the firm's salary partner and IP team specialist Su Qi contributed to discussions on intellectual property, entertainment law and information technology; legal business unit consultant Yu Yilu represented the firm in talks related to international litigation and arbitration.
"This being Horizons first year of membership in CONSULEGIS, we naturally hoped to make a good impression at the Shanghai conference," says Mr Gilardino. "I'm proud of the firm's preparation and pleased with our participation in the various sessions.
"We knew those attending the conference would express a great deal of interest in China and China-related issues. To this end, our team found itself in China conversations at every turn. Advisors are eager to get past the rudimentary information bantered about by the so-called 'China experts'; what they want is straightforward, on-the-ground advice about how to best manage and safeguard their clients' interests. We strive to give them that advice."
With direct overseas investment in China being one of the key topics of the conference, there was no shortage of inquiry from our colleagues from around the world.
"Outbound investment in China may be a decades-old practice, but there are still those who are new to the market," says Ms Netti. "The seek to fully understand both forms of incorporation and the latest legal reforms related to foreign investment so as to avoid any missteps.
"Even for those who succeed in entering the market, there are also real issues of operating a business in China, particularly around cross-cultural nuances and 'ways of doing things'. There was much talk at the conference about best practices in corporate governance to avoid the pitfalls that have befallen companies coming to China with rigid, cultural-centric attitudes about running a company.
"Conversely, Chinese outbound foreign direct investment, which last year (2015) reached a record high 20 billion Euros, has witnessed much of the same issues, which has included intense competition between entities both Chinese and foreign. With China expected to deploy an additional 1 trillion in US dollars in outward foreign direct investment in the coming five years in Europe and globally, cross-border understanding and cooperation related to direct investment is vital to our activities."

CONSULEGIS members increase their commitment to cross-border cooperation between firms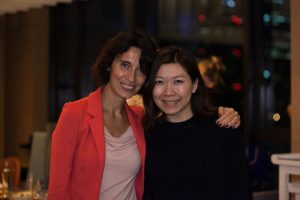 The latter gets to the heart of CONSULEGIS as a 'bridge-building' body—a group of unified professionals sharing cross-border knowledge and resources that serve advisors and their clients. Going forward, group members appear determined to become increasingly nimble and responsive to cross-border issues inherent in transnational business, while building trusting, mutually beneficial partnerships.
"No one firm, big or small, can know all things about all countries when it comes to cross-border corporate and legal activities," says Anke Brauns managing director of CONSULEGIS. "CONSULEGIS members are driven to meet their clients' interests and needs around the world, and that requires professional development and networking if firms are to compete globally. Our bi-annual conference serves to grow and strengthen both knowledge and networks for our members. What's been achieved in Shanghai is a terrific forward step in all our efforts."
With China holding strong as one of the most desirous markets for business, conference attendees were greatly interested in the contributions of Horizons' professionals and asked many direct questions related to 'the real China'. Our people were further singled during informal sessions by those seeking some genuine 'in the know' knowledge and advice about China, which our professionals enthusiastically provided in the spirit of collegiality.
In addition to professional participation at the conference, Horizons, being a Shanghai-based firm, extended itself to CONSULEGIS, warmly hosting the group's board of directors meeting at Horizons brand new offices at nearby Lippo Plaza. What's more, a large number of conference goers took the time to visit Horizons on Sunday morning after Saturday's farewell dinner. They were treated to coffee, tea and croissants in an informal meet and greet session at the firm.
CONSULEGIS Spring Conference 2017 will take place in Amsterdam, Netherlands 11-14 May 2017.  We'll be there.
David Pandt is Horizons China communications manager. You can learn more about CONSULEGIS at consulegis.com. If you would like more information about our participation in CONSULEGIS or other corporate advisory related items, email us and we'll have a Horizons professional contact you.