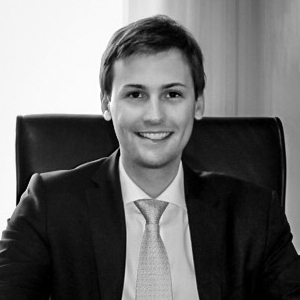 Lorenzo Croce
CROCE & Associés SA


Switzerland
Lorenzo Croce is a Partner at the law firm CROCE & Associé (Horizons Switzerland) in Geneva, Switzerland. A veritable "family office", the firm's activities range from providing general legal advice and drafting contracts to representing and defending clients in court, arbitration or mediation proceedings.
Mr. Croce specialises in the fields of administrative law, real rights, property law, internet law, maritime law, litigation, bankruptcy and debt collection. 
Mr. Croce holds an LL.M. Degree in Maritime Law from the National University of Singapore and an LL.M. Degree in Global Business Law from New York University School of Law. Mr. Croce additionally holds both a Master's Degree in Economic Law and Bachelor's Degree in Law from the University of Geneva.