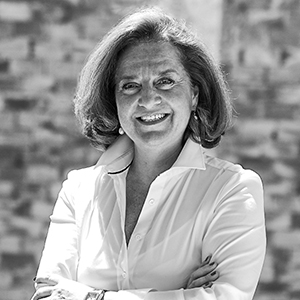 Astrid Dorfmeister
Dorfmeister & Partners


Spain
Sadly, Astrid Dorfmeister, our esteemed partner and friend in both the China Collaborative Group (CCG) and Consulegis, passed away on 22 February after a brave battle with leukaemia. The news has brought great sadness to all of us who knew and worked with her. Astrid was committed professional with a warm heart and a keen sense of humour. Representing Spain, she was one of the first advisors to come on board with CCG and contributed greatly to the association's development. Astrid will be sorely missed.
Dr. Astrid Dorfmeister is a managing partner at Dorfmeister & Partners with offices in Madrid, Barcelona an Alicante, Spain. The firm has rich experience in legal, tax and commercial consultancy to investors with interest in Spain or Spanish companies with interest abroad.
Ms. Dorfmeister's international expertise and entrepreneurial vision and fluency in different languages (German, English, Spanish and French) permit her to advise in company formation, cross-border transaction (M&A) and joint venture in Spain as well as Latin America in cooperation with local advisors.
Her key areas of practice include commercial and tax law, corporate transaction (M&A), international contracts, and real estate law.
Ms. Dorfmeister holds a Doctor of Law degree and a Master of Laws Europae (MLE) from University of Hannover, Germany and a Study of Law degree from Complutense University of Madrid. She also holds a Foreign Trade Business Administration certificate from the Chamber of Commerce of Madrid, Spain.