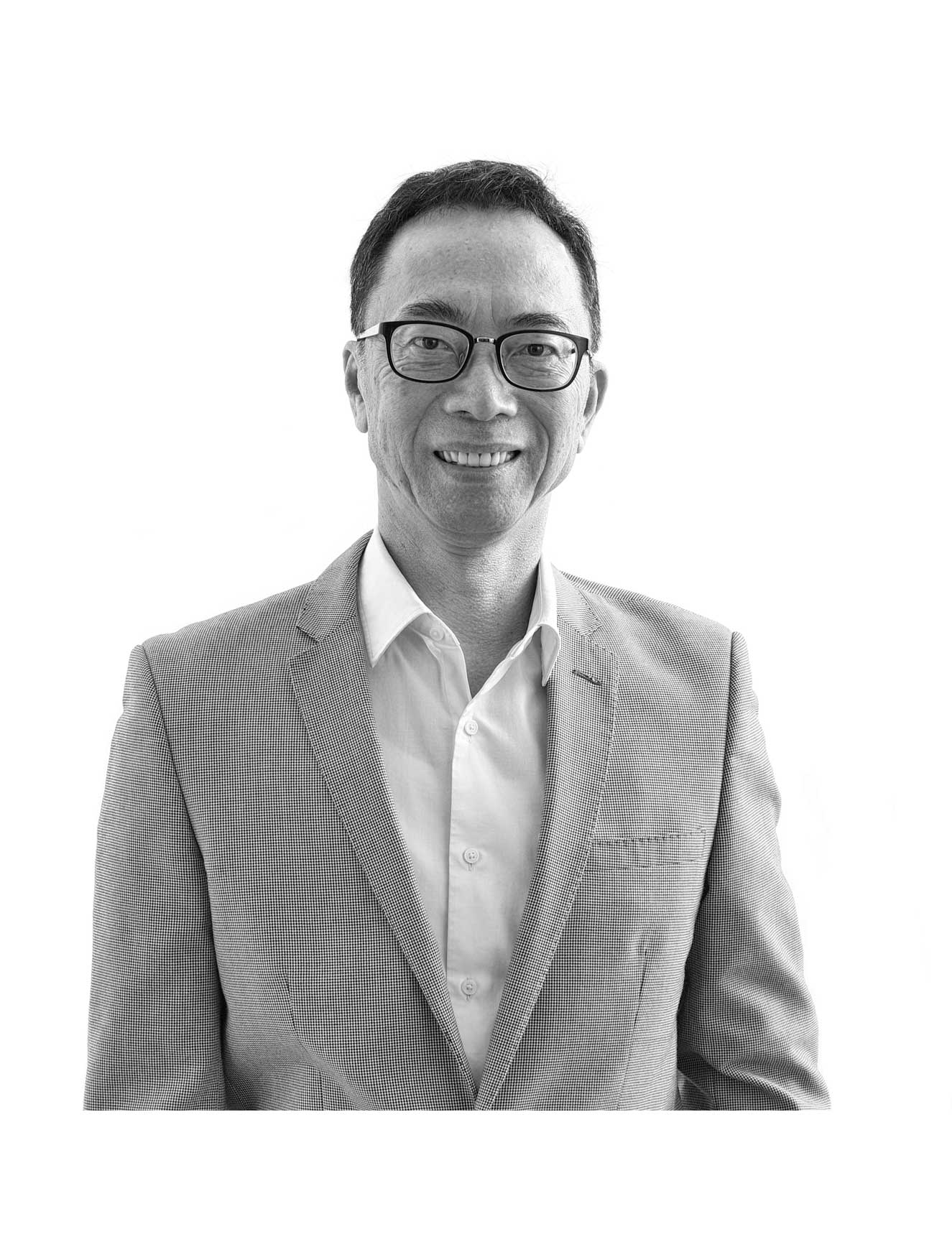 Danny Luk
Senior Equity Partner


Hong Kong, Macao, Singapore

"More than just serving mandates, we work hard to really get to know our clients, building rewarding, long-term relationships that are committed to excellence."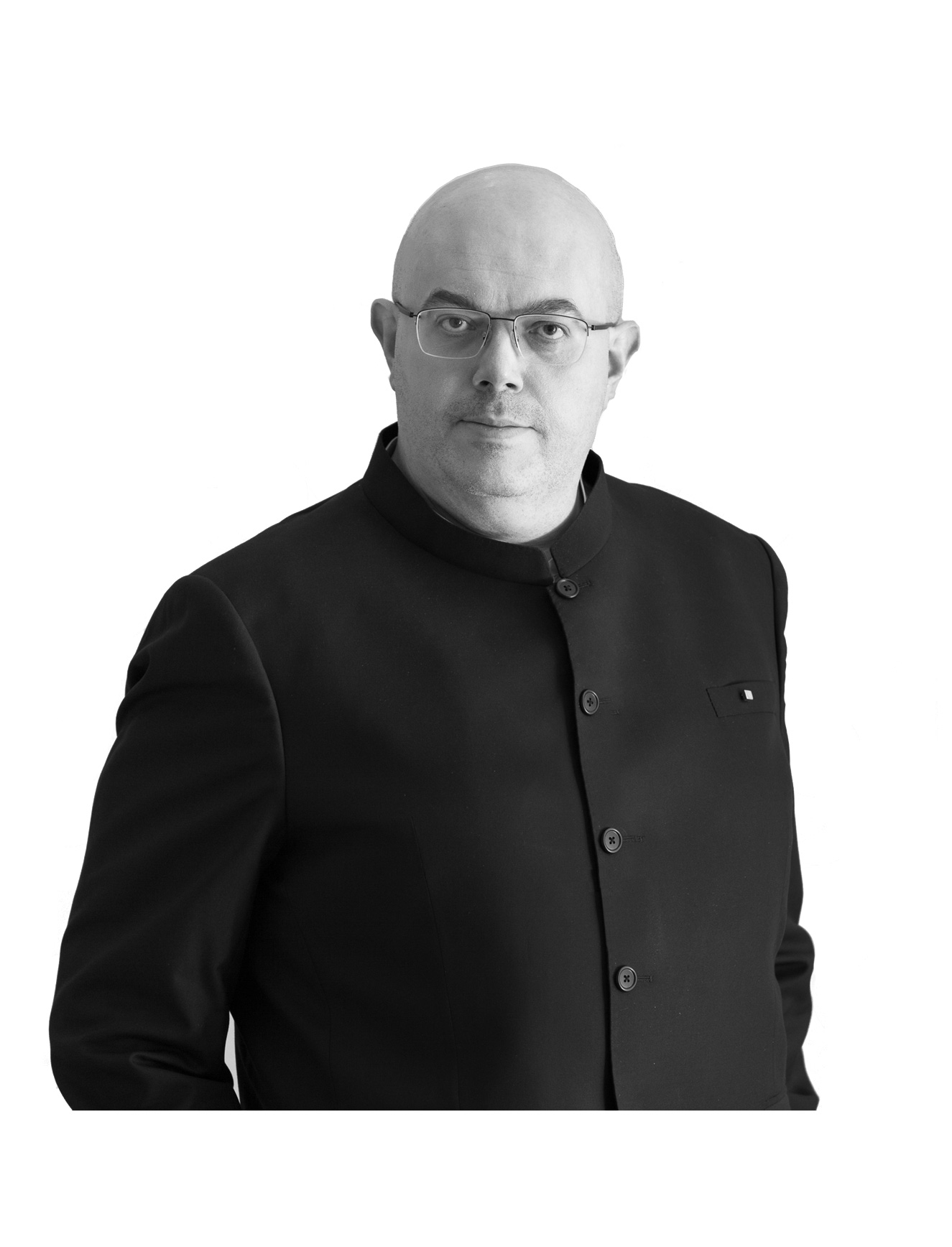 Roberto Gilardino
Regional Partner


North Asia & additional countries

"To meet client needs in complex corporate matters, we roll up our sleeves and dig deep to uncover the intangibles that turn a questionable situation into a winning one."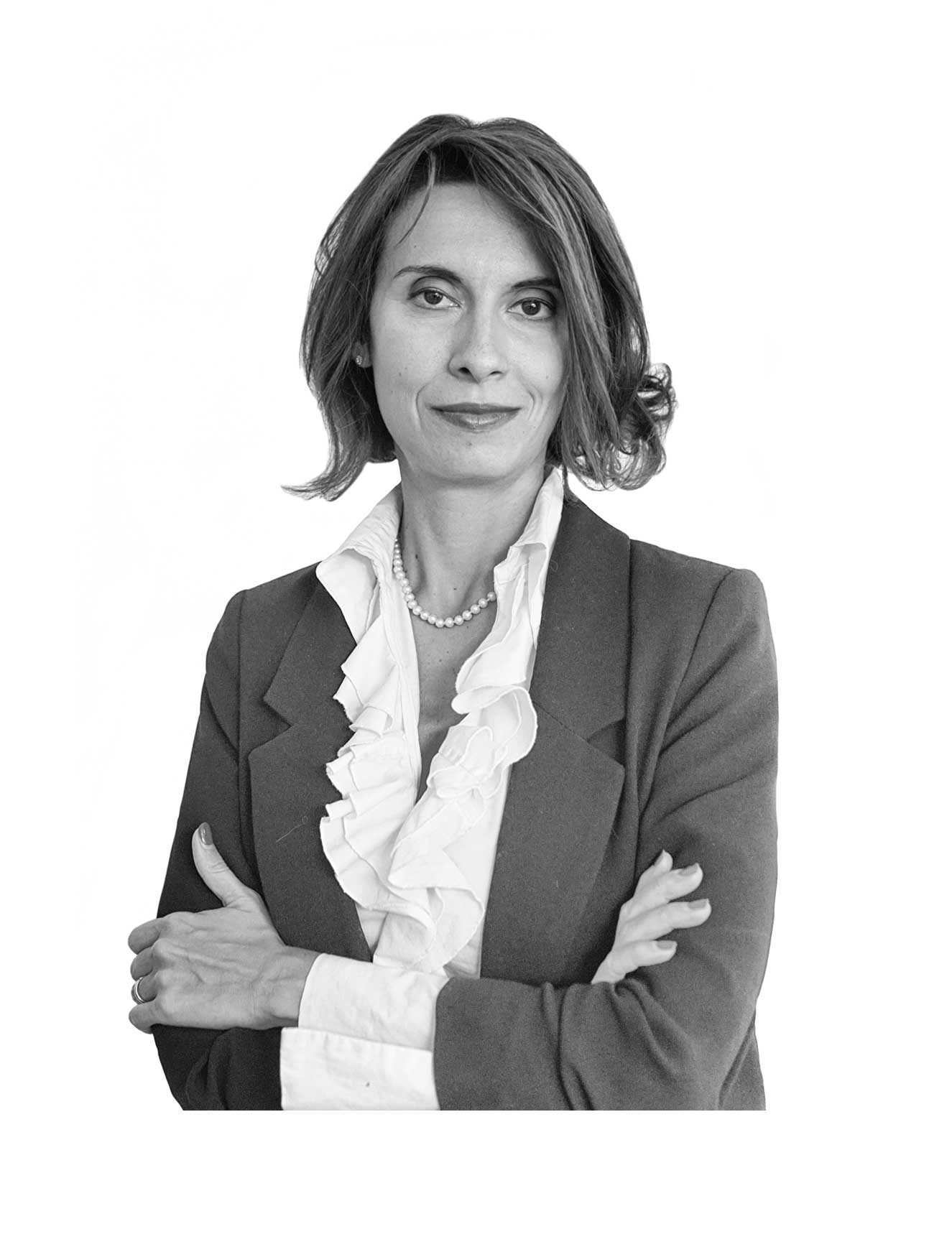 Lucia Myriam Netti
Regional Partner


EMEA, Russia, Belarus

"Creating successful solutions calls for a commitment to transparency and eliminating any false illusions about 'what can be done' for a client."
We've got you covered at home and abroad
With globalisation making the world smaller every day, opportunities for companies to expand across borders have become increasingly attractive. Still, entering new markets, achieving corporate compliance and the protection of assets far from home comes with legal and cultural complexities that can be difficult to navigate.
To fully tend to the transnational nature of today's corporate advisory, Horizons employs a diverse network of offices and desks in more than 30 countries that allow us to quickly and effectively serve clients with sound advice across world regions and legal systems.
Our Counsel is made up of lawyers with unique professional experience. Among them include the independent lawyers and firms who make up Horizons' recently formed China Collaborative Group (CCG).
More than just applying themselves to the legal and financial aspects of client needs, our Counsel network helps clients address the cross-cultural nuances tied to corporate activities.
Horizons' network of counsel professionals may be accessed through any one our three lead offices in Hong Kong, Shanghai and Turin. From there, we'll match you with an advisor that can meet your specific needs. It's all part of our 'one team, one focal point' approach to service.
If you're ready to start finding your solution, we're ready to start listening
Horizons is a unique advisory firm providing highly specialized legal and tax solutions that allow enterprises to thrive in today's complex transnational corporate environment.
We leverage an international network of professionals to expertly and effectively address multifaceted corporate issues. We do so across world regions and legal systems, deploying an adept understanding of and ability to leverage socialist, common, civil and sharia law for your benefit.
Today's world is one of unpredictable change and geopolitical volatility that requires businesses to nimbly respond to a continuous array of local, regional and global challenges that affect their operations. To this end, Horizons serves as a highly responsive advisory, providing turnkey corporate solutions that proactively anticipate your dedicated needs.
If you can imagine a firm whose professional services are delivered through one single focal point, addressing all your corporate needs in a judicious, compliant and highly transparent manner, then you are imagining Horizons. 
Let's work together to find your solution.
Danny Luk
Senior Equity Partner
Take the first step in finding your corporate solution.
(Please select from one of the below options)

One team, one focal point, one purpose
Horizons is a Corporate Advisory with a highly specialized focus on transnational corporate transactions and their related aspects. Our expertise helps guide businesses in navigating the complex landscape of rules, regulations and cross-cultural nuances related to the modern corporate lifecycle.
The professional practices we provide are devoted to assisting domestic and multinational companies and investors with all legal requirements, transactions to close. Our client base is largely made up of enterprises and individuals primarily from the Far East, Middle East, Europe, Russia and Belarus — geographical areas of which we have a high level of expertise.
Horizons serves clients with a 'one team, one focal point, one purpose' approach whose strength lies in the sensitivity we bring in creating solutions that serve multiple cross-border stakeholders. To achieve this, we give particular focus to the varying regional, sociocultural, political and religious differences that may be directly or indirectly at play in country-by-country legal systems and their unique processes.
With expert focus, Horizons' professionals provide forward-thinking, real-world corporate solutions you can count on.
For easy offline reference related to Horizons Corporate Advisory, we offer the following downloadable documents:
We serve client needs that fall under socialist law, civil law, common law and Sharia (Islamic) law.
Socialist Law
Socialist law denotes a general type of legal system which has been used in communist and formerly communist states. It is based on the civil law system, with major modifications and additions from Marxist Leninist ideology.
Common Law
Common law is a law developed by judges through decisions of courts and similar tribunals, as opposed to statutes adopted through the legislative process or regulations issued by the executive branch.
Civil Law
Civil law is a legal system originating in Europe, intellectualized within the framework of late Roman law, and whose most prevalent feature is that its core principles are codified into a referable system which serves as the primary source of law.
Sharia Law (Islamic Law)
Sharia means "the road to the watering place" in Arabic and refers to the revealed guidance and directives given in the Holy Book of Islam, as well as the Sunna. Largely a way of life for Muslims, it rules everyday transactions, including what other systems generally refer to as contract law, commercial law, family law, finance law and banking law, among other areas. Islamic scholars use Fiqh – jurisprudence – in order to apply the directives of Sharia, which are hundreds of years old, to modern-day situations. While Sharia is considered as eternal and fixed, Fiqh is flexible and changes according to the circumstances under which it is applied, allowing Islamic law to cover specific situations not directly addressed in the revealed sources.
Our Key Practice Areas
CORPORATE
Antitrust
Environment & Resources
Enterprise Performance Improvement
Financial Governance Improvement
Government Affairs
Intellectual Property
Investment Management
IPOs
Joint Ventures & Strategic Alliances
Mergers & Acquisitions
Private Equity
Private Investment Funds
Regulatory Compliance & Reporting
Reorganisation
Transaction Services
FINANCE
Accounting
Analytical Audit
Business Plan
Corporate Finance Advisory
Debt & Claims Trading
Financial Modeling
Financial Statement Audit
Internal Audit
Valuation Advisory Services
Sharia & Islamic Finance
LITIGATIONS AND DISPUTE RESOLUTION
Alternative Dispute Resolution
Appellate
Business & Tort Litigation
Civil Litigation
Compliance & Reporting Services
Criminal Proceedings
Directors & Officers
Intellectual Property Litigation
Investigations & White Collar Crimes
Issues & Appeals
Litigation
Shareholder Rights, Relations & Dispute Resolution
Technology Transactions
TAX, EMPLOYMENT AND EMPLOYEE BENEFITS
Cross-Border Tax
Employment Law
Employment Mobility & Trade Secrets
Global Compensation, Benefits
Indirect Tax
Labour/Management Relations
Labour & Employment
Mergers & Acquisitions Tax
International Tax
Relocation / Immigration
Tax
Tax Accounting Services
Tax Controversy & Dispute Resolution
Tax Management Consulting
Transfer Pricing
Wealth Planning & Protection
Horizons blog featuring news, information and insights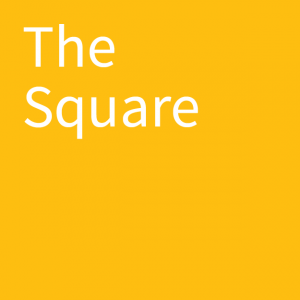 The Square is Horizons company blog. Its name embodies both the square form found in our logo — which symbolises the total control necessary for proper execution — and our mission 'to play from strength while remaining grounded and dependable' (see our logo story).
The Square also represents, in name and spirit, the traditional idea of an open gathering place where people come to interact, exchange ideas and receive news and information.
Horizons believes blogging to be a powerful communication tool that informs and builds trust in our firm's expertise, as we strive to meet the needs of those who depend on our expert advice for their business success.
We encourage you to visit The Square regularly, and catch up on the latest goings on at Horizons and beyond. Please note, blog content is available in English only.
Explore a career at Horizons
Committed to providing clients with real-world corporate solutions, Horizons places great importance on attracting and retaining talented, high-quality professionals and support staff who are ready to put their minds to work.
When you become a member of our team, we'll rely on your insight, intellectual inquisitiveness, solutions-oriented mindset and fresh thinking to solve challenging problems for clients. You'll be asked to prove yourself extremely capable, able to drill down into complex corporate issues and apply a broad perspective in addressing local, regional and global challenges.
What we do at Horizons is complex, necessary work that is both rewarding and leads career growth. If Horizons seems like the place for you, please take a few minutes to review our featured job opportunities, and consider becoming part of our team. You'll work hard, but the rewards will be worth it.
Featured job opportunities
View our open positions in your area of interest by clicking on the links below.
Professional Jobs (1)
Support Staff Jobs (0)
Become a part of the Horizons network. 
We'd like to hear from you
Please select from one of our three regional lead offices.
When you contact us, a professional advisor will begin the process of meeting your needs no matter what region, country or city you or your assets are located in.
HONG KONG, MACAO, SINGAPORE
Lead Office
HORIZONS HONG KONG | holding
2F Surson Commercial Building
140-142 Austin Road
Tsim Sha Tsui (Kowloon)
Hong Kong SAR
China
T +852 91502375
F +852 2314 3113
HKG@horizons-advisory.com
Area Offices
Hong Kong
Macao
Singapore
NORTH ASIA & ADDITIONAL COUNTRIES
Lead Office
HORIZONS CHINA | corporate advisory
603B Lippo Plaza
222 Huaihai Middle Road
Huangpu Central District
200021 Shanghai
China
T +86 21 5356 3400
F +86 21 5356 3420
CHN@horizons-advisory.com
Area Offices
Mongolia
Malaysia
Cyprus
UAE
Pakistan
EMEA, RUSSIA, BELARUS
Lead Office
HORIZONS ITALY | corporate advisory
Via Giolitti 49
10123 Turin (TO)
Italy
T +39 011 19711641
F +39 011 19711148
ITA@horizons-advisory.com
Area Offices
Germany
France
Portugal
Spain
Switzerland
Malta
Russia
Belarus
Desks
ARMENIA


Yerevan

BULGARIA


Sofia

CAMBODIA


Phnom Penh

CAMEROON


Yaoundé

CONGO


Kinshasa

CZECH


Prague

GEORGIA


Batumi
IRAN


Tehran

KAZAKHSTAN


Aktau
Almaty
Astana

LAOS


Vientiane

LATVIA


Riga

LEBANON


Beirut

LIBERIA


Monrovia

MALAWI


Blantyre
MALAYSIA


Kuala Lumpur

MONGOLIA


Ulaanbaatar

NIGERIA


Abuja

PALESTINE


Nablus

PHILIPPINES


Manila

QATAR


Doha

SLOVAKIA


Bratislava
SUDAN


Khartoum

SWEDEN


Stockholm

TURKEY


Istanbul

TURKMENISTAN


Ashgabat

UGANDA


Kampala

UZBEKISTAN


Tashkent
In an era of free-floating digital information, your privacy is more important than ever
Consistent with our professional responsibilities and applicable law, Horizons is committed to ensuring the privacy and confidentiality of all information pertaining to its clients, potential clients, their affiliates and affiliated individuals. That is to say, discreet handling of information is as vital to our business as it is yours.
In taking serious precautions to safeguard your interests, we undergo all commercially reasonable steps consistent with industry practices to protect each client's personal data by using established security standards and procedures. To prevent the loss, misuse, unauthorized access, disclosure, alteration and destruction of such data, each office in the Horizons network has established physical, electronic and managerial security procedures.
You should be aware that when you provide information to any Horizons' professional, you are providing it to Horizons as a whole. Your information may, therefore, be exported to, processed in and accessed from countries whose laws provide varying levels of protection, not always equivalent to that provided in your own country. Wherever your information may be used, the advisory does its utmost to ensure your privacy and the protection of personal data.
As a matter of best practices, the advisory enters into binding non-disclosure and confidentiality agreements with all its clients. Therefore, we do not, under any circumstance, provide traditional business references of existing and/or prospective clients.
As a Horizons client, it is not only our duty to serve you, it's our privilege. To this end, we assure you that the advisory has adopted various protocols and technical safeguards to ensure the protection of your data across our worldwide network.
Access by Third Parties
Consistent with our professional and ethical obligations, Horizons may allow others to access your information in order to process data on our behalf in connection with the conduct of our business or where disclosure of your information is in your interest or is otherwise permitted, required or authorized under applicable law.
Prior to allowing any third party access to your information for the purpose of conducting our business, Horizons will take all reasonable steps to ensure that such third party enjoys a sound business reputation and provides at least the same level of privacy protection that we offer to our clients.
Diversity and inclusion are inherent values that drive our success
As a globally-minded Corporate Advisory, Horizons refuses to be held back by geographic or cultural boundaries, and endeavours to serve all persons, entities and stakeholders in formulating corporate business solutions.
We are at once an equal opportunity employer and service provider who does not discriminate on the grounds of sex, race, disability, family status, nationality, creed, political affiliation or any other factors. While this may read as standard boilerplate language, our livelihood depends on genuinely living up to such ideals.
As a corporate global citizen, we place great value on cross-cultural sensitivity and nuanced understanding. We put this understanding into real practice, remaining committed to viewing problems and challenges through multiple socio-cultural and systemic perspectives. This is the basis of our unique ability to advance highly creative client solutions that achieve successful outcomes.
In the full scope of these efforts, we attempt to function as a positive bridge builder between countries and cultures, fully serving our clients, their stakeholders and communities beyond. Such diversity and inclusion are fundamental to our advisory and its business objective.
Corporate Social Responsibility as it ought to be
 As a Corporate Advisory, it goes without question that we are committed to conducting business in accordance with established best practices in each of the countries we operate in. Inherent in this objective is living up to the principles that best serve our clients, business partners, employees and at-large stakeholders.
In lieu of making a 'big show' of externals—building playgrounds, sponsoring fundraisers or boasting of commitments to environmental sustainability—our mission in corporate responsibility is to provide services and solutions that position our clients to be innately socially responsible in the course of their business. Included in this is the pursuit of business strategies that contribute to social development by aligning corporate incentives with social and environmental goals serving the public interest.
What we are talking about is paying employees fair wages, providing them with adequate health care and avoiding or ceasing activities destructive to the common good of society; it's about working with clients to evolve beyond operating in an overly insular fashion, and foster outward creative thinking on how to solve problems by sharing knowledge and resources across sectors; it's about identifying the costs, both literal and figurative, corporations transfer to society, and choosing to price them into an enterprise's business.
Most notions of outward Corporate Social Responsibility exist largely as a marketing strategy under the guise of altruistic corporate behaviour. At Horizons, we take a different, more strategically focused approach to CSR. At the end of each day, we hope to achieve outcomes whose benefits carry little fanfare but have far-reaching results for our clients and beyond.
The fine print
HORIZONS CORPORATE ADVISORY HOLDING LTD. ("HORIZONS") maintains this website to provide general information about HORIZONS, its lawyers, advisors and professional staff, and the services they provide to HORIZONS' clients, partner entities, authoritative bodies or the public at large. The materials on this website have been prepared by HORIZONS for informational purposes only and are not legal advice. Internet subscribers and online readers receiving information through this website should not act on or rely on it without consulting professional legal counsel. HORIZONS neither accepts requests for legal advice nor offers legal advice through its website. This information does not constitute an attorney-client relationship.
This website is not intended to be a source for legal opinions, advice or counsel, and you should not rely on any information provided in this website as such. The laws, legal authorities, rules and regulations referenced in this website are subject to revision and interpretation, and the materials on this website may not reflect the most current versions, provisions or interpretations of such laws, legal authorities, rules or regulations.
All information and materials on this website are for general informational purposes only; and such information and materials do not constitute or carry the force of legal opinions, advice or counsel. Any such opinions, advice or counsel are dependent upon the application of the law to the particular facts and circumstances of any given situation, and should be given by a licensed attorney in the exercise of his or her professional judgment only after establishment of an attorney-client relationship and based on the exercise of the attorney's professional judgment after consideration of such facts and circumstances. The legal developments, verdicts, settlements or accomplishments described in these materials should not be assumed an indication of future results.
You should not consider the information provided by HORIZONS in this website to be an invitation for an attorney-client relationship, and you should always seek the advice of competent counsel in your home jurisdiction. HORIZONS through this website by e-mail or otherwise does not enter into an attorney-client relationship with any online reader via online contact. Communicating with HORIZONS through this website, by e-mail, or otherwise does not create an attorney-client relationship for any legal matter for which we do not already represent you. Accordingly, your communication may not be treated as confidential. If you are interested in having HORIZONS represent you in a matter, please call +86 21 53563400. Before accepting the representation of your matter, HORIZONS will need to satisfy itself that doing so does not create a conflict of interest.
This website (including its information and other content) is provided by HORIZONS on an "as is" basis. HORIZONS makes no representations or warranties of any kind, express or implied, as to the operation or content of the site. HORIZONS expressly disclaims all other guarantees, warranties, conditions and representations of any kind, either express or implied, whether arising under any statute, law, commercial use or otherwise, including implied warranties of merchantability, fitness for a particular purpose, title and non-infringement.
In no event shall HORIZONS or any of its members, officers, employees, agents or affiliates be liable, directly or indirectly, under any theory of law (contract, tort, negligence or otherwise), to you or anyone else, for any claims, losses or damages, direct, indirect special, incidental, punitive or consequential, resulting from or occasioned by the creation, use of or reliance on this site (including information and other content) or any third party websites or the information, resources or material accessed through any such websites.
The newsletters and articles on this website are offered only for general informational and educational purposes. They are not offered as and do not constitute legal advice or legal opinions. HORIZONS may provide links to third-party websites. These links are provided only as a convenience. Linked websites are not reviewed, controlled or examined by HORIZONS and HORIZONS is not responsible for the information, advertising, products, resources, or other materials, of any linked site or any link contained in a linked site. The inclusion of any link does not imply endorsement by HORIZONS. Your use of any linked site is subject to the terms and conditions applicable to that site. Please direct any questions regarding linked sites to the webmaster of that site.
This website is ©HORIZONS CORPORATE ADVISORY HOLDING LTD. ("HORIZONS") Except as expressly provided herein, HORIZONS does not grant any express or implied rights to the information or content provided on this website under any copyrights, trademarks, trade secret, or other intellectual or industrial property rights. Permission is granted to view, store, print, reproduce and distribute any pages within this website, provided that (a) none of the pages or their content is modified in any way and (b) this Disclaimer is included with any distribution. You may reproduce materials at this site only for your personal use and only for non-commercial distribution. All copies must include the copyright notice and this Disclaimer.
HORIZONS attorneys are admitted to practice only in the jurisdictions listed on their individual resumes. HORIZONS does not practice law in any jurisdiction except those in which its attorneys are licensed or in which they are otherwise permitted to practice by applicable rules. By appearing on this website, HORIZONS attorneys do not solicit, target, or advertise for legal employment in any jurisdiction other than where the attorney is admitted to practice law. The listing of an area of practice by a HORIZONS attorney does not indicate any certification or expertise thereon.
This website may be considered advertising in your jurisdiction. To the extent the rules in your jurisdiction require HORIZONS to designate either a principal office or authorised individual responsible for this website, HORIZONS designates its office in Shanghai, China as its principal office and designates Mr David Pandt as the content manager responsible for this website.